When it's too hot to cook, I turn to my Royal Gourmet Flat Top Grill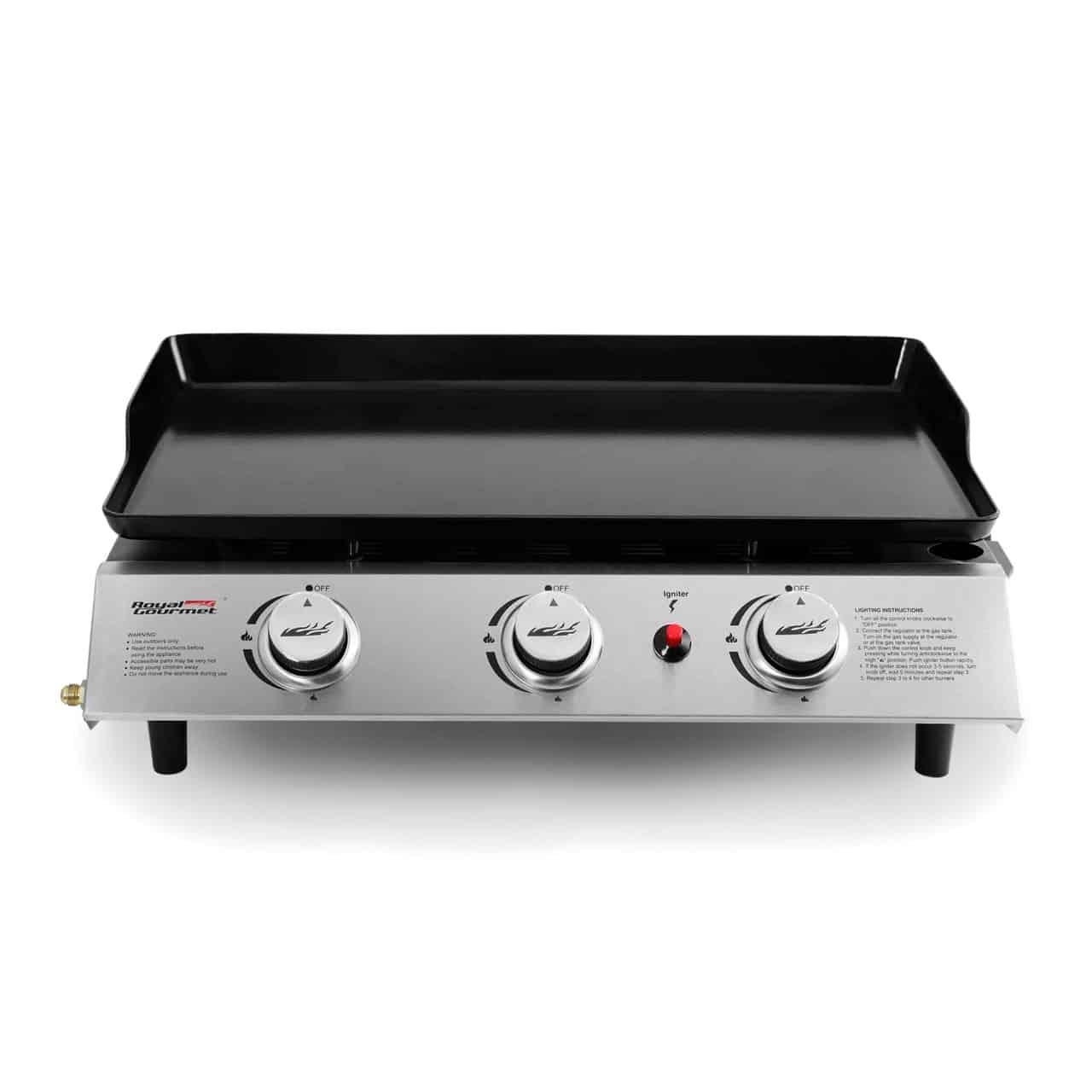 This is highly recommended, a column that explores what people in the food industry are obsessed with eating, drinking, and buying right now.
Like yesterday and the day before yesterday, it is almost 100 degrees in Austin, so hot that I feel like a melting figure in a Dali painting. Should I heat my pan or my oven? Prepare an ambitious recipe? Give me a call in November when autumn does begin in Texas and my mood can no longer be described as "sweating". That's why my Royal Gourmet Flat-Top Grill was my savior this summer. Dinner is ready in the time it takes to chop a broccoli, and the only tools for cleaning are a bottle of water and a spatula. It perfectly delivers a Hong Kong street vendor's wok-Hei and, more importantly, it brings me back to my ultimate childhood comfort food: food court take-out from Sarku Japan, a teppanyaki chain that sells almost exclusively in malls all of America can be found.
In the sprawling suburbs of Cypress, Texas, northwest of Houston, summers are best described by their duality – the Gulf Coast heat (demonstrated by the Texan Neapolitan, sunburned on top, pale in the middle, with a distinctive Old Navy flip-flop -Tan on the bottom) and the coolness of the mall where it's always 65 degrees. The mall raised me when I was five years old walking around permanently sticky playgrounds up to my thirteenth year doing Forever 21. It's in my DNA – even my prom was at the mall. And while some kids grew up with PB&J or Little Caesar's Hot-N-Readys, I grew up on Sarku Japan. Every time I visited Willowbrook Mall, my mom and I shared a $ 5.69 styrofoam box of teriyaki chicken and beef, perfectly caramelized and piled high on rice and steamed vegetables. For an additional $ 1.79, we ventured to double our meat, but only after taking a free sample.
Now at home, the Royal Gourmet Grill challenges me to escape the rigidity of daily menu planning. Armed with a squirt bottle and a spatula, I reef. Whether it's a smash burger, tacos al pastor or my favorite diner breakfast, the flat top makes it easy for me to just pop up without the pressure of perfection. No timers, no thermometers, just me and my mise en place are flowing. When the neighbors curiously perk up their heads to smell my teppanyaki, it's time to toss the glaze on the meat, the sweet and savory varnish balanced by the pleasant familiarity of cabbage and rice .
Now that I've left my hometown, the nearest Sarku Japan is about a 30-minute drive away, in an unfamiliar mall that someone else raised but still has the best summer air conditioning this side of the Colorado River. A trip to the mall feels a little sad now. Some things, like low-rise jeans, are better left in the past. But thanks to my Royal Gourmet Grill, I can eat food court teppanyaki at any time. In a way, cooking Sarku Japan at home hits the same note as cooking a Cantonese recipe from my mother. It feels like a return to my legacy, a culture shaped by frappuccinos, soft pretzels and the Zumiez background music. Mall Food Court Teppanyaki is a part of me, and my backyard plancha is my homecoming.
Royal Gourmet flat grill
Source * www.bonappetit.com – * Source link
The 8 best teas for sleep according to a Very Yawny Bon Appétit Editor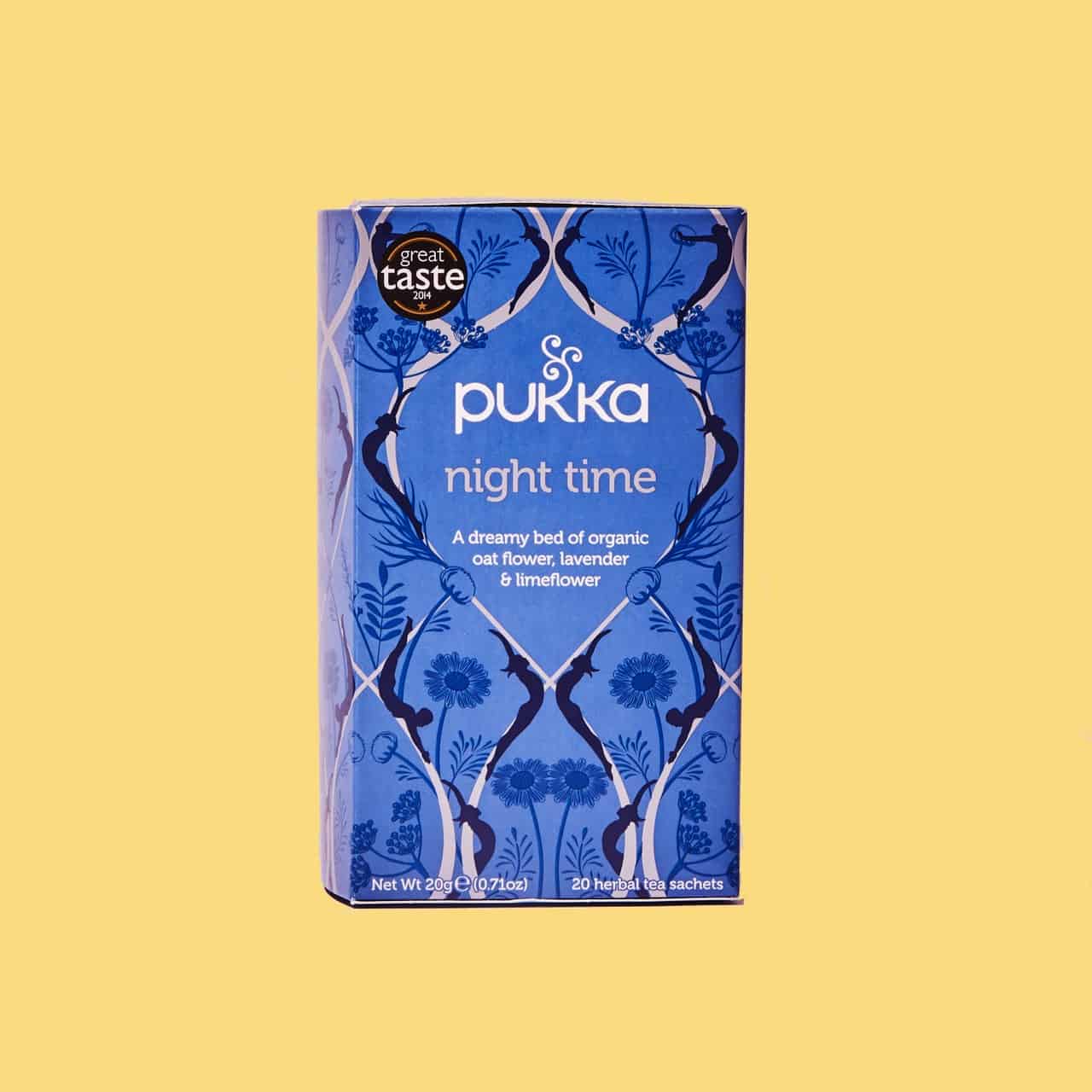 My speech was slurred, my tongue felt a little blurry, and I asked one of my colleagues' rooms, "Why haven't we ever talked about everyone's favorite apple? My wine juice. "That was neither funny nor interesting. I put down my huge thermos with Mother's Little Helper, a strong decaffeinated herbal tea from David's Tea. But mother didn't help; she finished me off with valerian.
This was the last time I tested a Sleepy Time tea at 3 p.m. on a Tuesday. On the one hand, an afternoon session seemed like the only way to determine the effectiveness of the best teas for sleep. On the other hand, I dozed off at work.
The original Sleepytime Tea (you know the one with the comatose bear in front of a dangerous, crackling fire) hit shelves in 1972. That thing sells over 4 million boxes a year – people need their sleep. As herbal remedies (coughs) become more mainstream, there are dozen of teas for sleep to choose from. And just wait until you hear from Ambien!
Herbalists will find that different human bodies react differently to herbs: some may feel energized by valerian tea, while others may pass out after a watery cup of chamomile. I kept that in mind – and so should you, because this is not medical advice folks – as I sipped and slumbered my way through some of the best teas to sleep in. Some taste like gym socks, others like flower arrangements in a funeral home, and some manage to have no taste at all.
In this very unscientific test, I yawned my way through the work day trying to find the sleepiest, tastiest bedtime tea on the market, although quite frankly some of these meetings were just very boring.
Here we go.
I'm a fan of all Pukka teas, mostly because the name reminds me of Harvey's giant rabbit, but also because they're never as bitter as tea bags can sometimes be. They're organic too, which is a bonus because I like my herbs squeaky clean. The trick to getting the most flavor out of Pukka's Night Time tea is to steep it for a longer period of time – up to 15 minutes – so that more of the licorice flavor comes out (in a slightly spicy way, not like the disgusting candy). Otherwise the taste is so restrained that you can hardly taste anything. The main ingredient is oat blossom which is relaxing and subtle. There is also a hint of chamomile, but just barely. Tulsi, lavender, and linden blossom are other players, but they're all almost invisible, like a mischievous rabbit following Jimmy Stewart.
Verdict: Easy to drink and perfect after a meal when you might not want intense flavors. Combined with Seinfeld repetitions and a few glasses of wine, I fell asleep within three minutes. I will drink it again next time I need a good night's sleep.
Pukka Night Time herbal tea
If you are really serious about getting a better night's sleep, then you have to skip the simple Nighty Night and choose the Nighty Night Valerian instead. It catches me every time. After 10 minutes of steeping time, this organic tea gives off a pleasant, funky, earthy smell with subtle notes of gymnastic socks. But the smell is much stronger than the taste. This is a tea made from passion flower – a real flower known for cooling the nerves, not the name of a bath oil your mother bought from the last Avon lady on earth. If you're the type of person to lie in bed and think about those lost USPS packages, your cat's deteriorating eyesight, and what will happen to your health care in the near future, then this is for you.
Source * www.bonappetit.com – * Source link
This gigantic sports water bottle is the only thing that stands between me and dehydration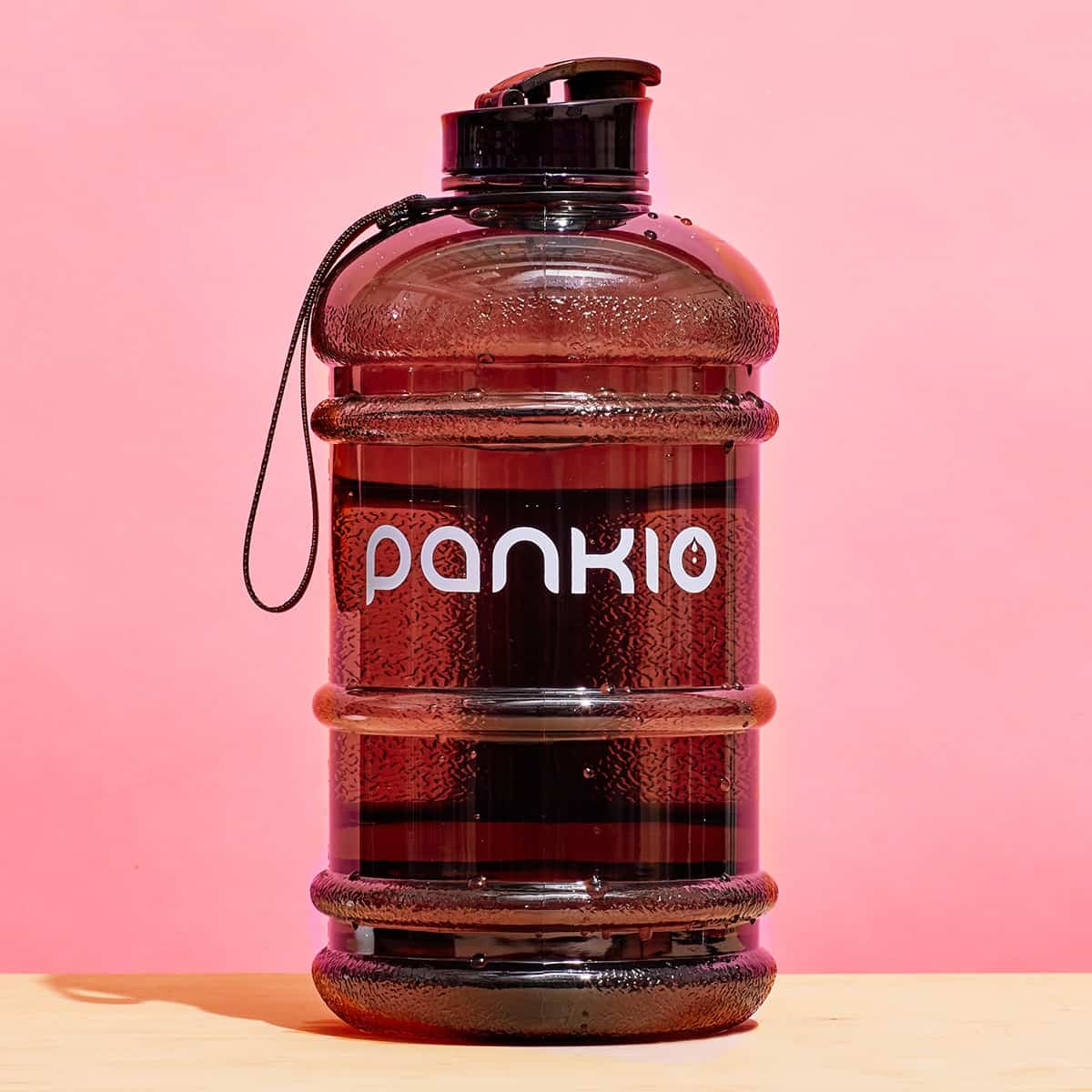 This is a highly recommended column that explores what people in the food industry are obsessed with eating, drinking, and buying right now.
It's my eternal dilemma in the workday – do I get up to fill the glass or do I go on without water? Most of the time I choose the latter, even if my throat is drier than the Atacama Desert. Wrong decision, I know, but sometimes I would rather keep working on a task (and by "working on a task" I mean watching emotional puppy videos on The Dodo) than running all the way to the sink. Two hours later … still thirsty. But I've decided to change my life with a little help from my half-liter Pankio water bottle – and now a sip of water is always within reach.
My Pankio water bottle looks like something a brother with torn deltoids carries around the gym because it's essentially a sports water bottle. It's not for the shy – it's for the dehydrated. Equipped with a sturdy handle, a leak-proof cap and a thick lanyard, it is made of hard-wearing, BPA-free plastic and, above all, 100% free of sayings such as "Keep drinking!" Or "Almost there!" Thanks to the transparent design, I can always do it see how much water is in there – and there is almost always water in there because it is so big. This thing is a beast, and if you drink from it, you will feel like one too.
My Pankio is so sturdy that I know it won't spill or break if I want to take it with me on the go. But it's not going anywhere. It's on my desk from nine to five, all day, every day. While my morning coffee is brewing, I fill it up and I'm ready for the next eight hours. And while the dramatic tilting of my head back to take a sip from a 5-pound jug of water during Zoom calls might make co-workers think I'm doing too much, I like to think that somehow it fits the aesthetic of my entire life : extra.
I've learned a lot since I bought this bottle, for example that drinking water through a straw out of a dainty little glass is a very inefficient way to stay hydrated. I also learned that you don't have to do yoga to wear yoga pants, nor do you have to exercise to own a sports water bottle.
Source * www.bonappetit.com – * Source link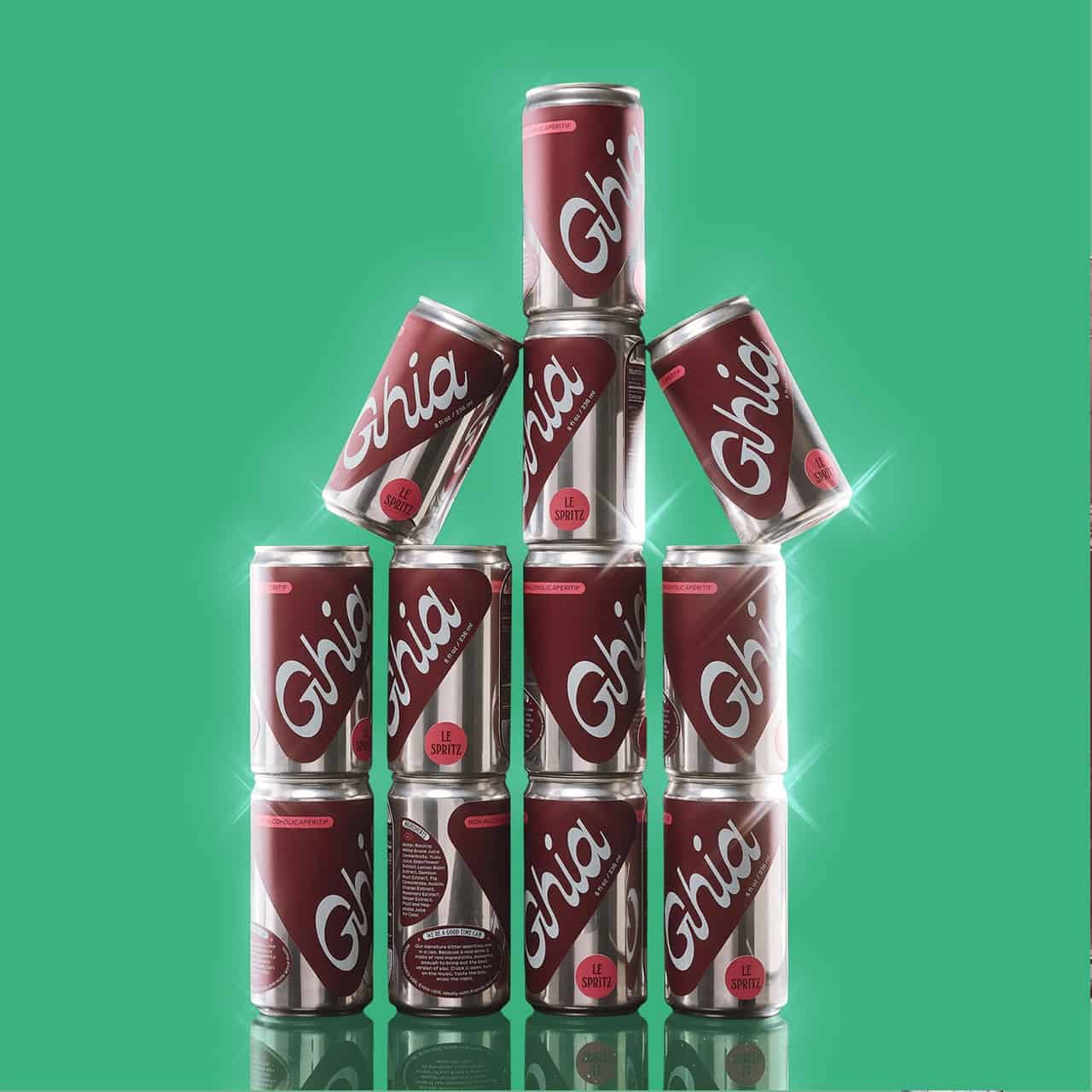 This is a highly recommended column that explores what people in the food industry are obsessed with eating, drinking, and buying right now.
I don't drink cocktails before 6 p.m. That's not a hard and fast rule, and weekends are sometimes the exception, but most of the time I don't mix an Americano until the evening. This is what makes cocktails so delicious for me – they are drinks for a specific time and place, like eggnog (December 1st through December 25th and not a day later) or date shakes (I-10 between Cabazon and Indio, California) . .
So if I take a drink break and roll around six o'clock, I don't want another can of the foreign brand seltzer that I've been swallowing all day long. I want something special, festive, cocktails that help me transition from day to night. Right now, that something is Ghias Le Spritz, a sparkling can drink with the bitter complexity of an aperitivo, but without alcohol.
Le Spritz – which means "the spritz" from my high school French – is Ghia's ready-to-drink single-serving offering, an impeccably branded, non-alcoholic aperitif that has a seriously bitter bite in it. I tend to cut Ghia's original offering with tonic or spindrift, but with Le Spritz I only need the 8 oz. can and grab my favorite Rocks glass. The liquid is the color of a dark, unfiltered rose and the bubbles are present but gentle. Like any good aperitif drink, Le Spritz whets your appetite. Sweetness from Riesling grape juice and fig concentrate; Citrus and herbal notes thanks to yuzu, lemon balm and rosemary; and a bitter wallop made from gentian root, a flowering alpine plant that is presented in aperitifs such as Suze and Salers. It's so complex that it feels like a thoroughly grown drink, even though it's zero-safe.
Nobody likes the feeling of lack – which is why there are gluten-free croissants even if they are badly advised – so if I am not drinking I bet on success. Sure, I could stick with sparkling water, but why should I deny myself with Ghias Le Spritz filling that cocktail-shaped hole in my heart?
Source * www.bonappetit.com – * Source link
Bake Bread in Ninja Foodi