Gordon Ramsay Recommends These Rolls-Royce of Pans He Uses at Home (HexClad)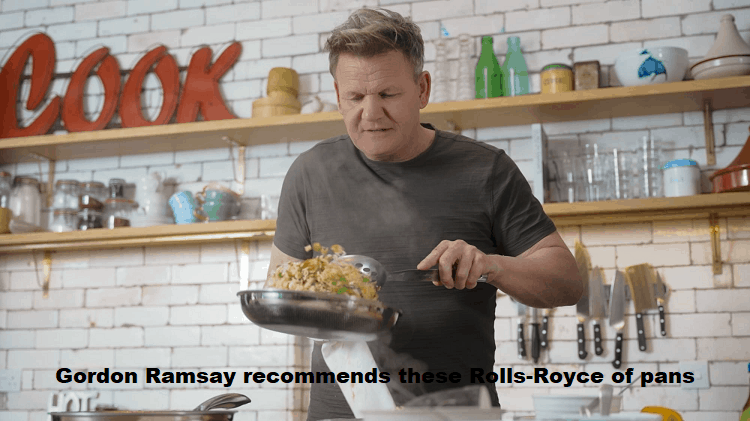 "Today I am ready to lift the curtain and tell you I am using HexClad. Not only are they beautiful pans but their hybrid technology cooks to absolute utter perfection."
As a result of Gordon Ramsay's testing of our HexClad cookware, he decided to become one of our partners! However, it was not an easy decision. Even though there may have been some yelling along the way, Gordon has the highest standards and we are proud to meet them. As a result, you can now use the pans Gordon refers to as "the Rolls Royce of pans".
"HexClad's intriguing look and design, and its hybrid technology caught my eye about a year ago," said Gordon Ramsay. "I use the pans at home, and the combination of stainless steel and non-stick functionality is amazing. It's highly versatile and cooks exceptionally well. I'm excited to partner with the HexClad team as we expand the line of beautiful, high-quality products".
In the future, you can expect to see our cookware featured on Gordon Ramsay's newest show – Next Level Chef on Fox, his amazing new book – Ramsay in 10, his new cooking academy in London, and of course on Gordon's various social media sites. I would like to extend a warm welcome to Gordon Ramsay as a new member of the Hexclad family!