Ninja Foodi Cold & Hot Blender (Cook, Crush & Infuse)
Ninja Foodi Cold & Hot Blender is the latest blender added to the Ninja blender family. It's a blender that combines precision-heat cooking with high-speed total crushing and extraction. It goes beyond just making smoothies and frozen cocktail or drinks
The folks at Ninja Foodi have always provided ground-breaking solutions to help home cooks in their kitchen. Now with their new Ninja Foodi Cold & Hot Blender, they raise the bar again. When they first they launched their first blenders back in 2010, Ninja continues to push the limits to the max in the blending business: from the Ninja Master Prep blender, that places the power of blending back into your control, to high-tech kitchen systems that bring together full-size blending and the full power of food processing into a single small appliance.
Ninja Foodi Cold & Hot Blender is a blender that combines precision-heat cooking with high-speed total crushing and extraction. It goes beyond just making smoothies and frozen cocktail or drinks, The Ninja Foodi Cold & Hot Blender cook soups and sauces also make concentrates to infuse flavored waters and cocktails.
This Ninja Foodi cold and hot blender is incredible. The first time I used it, I made creamy tomato basil soup the came in the box, it turned out so delicious, plus it was remarkably simple to make! The final step whips it into a silky soup, and it only took about 30 minutes. I'm going to make ice cream next!
Buy: Ninja Foodi Cold & Hot Blender at Amazon
Buy: Ninja Foodi Cold & Hot Blender at Amazon
Ninja Foodi Cold & Hot; More Than Just a Blender
Did you know that Ninja blenders are recognized for their powerful blades and the capacity to crush ice to "fluffy snow"? This indicates that with a powerful Ninja blender you can create frozen drinks and frozen treats in seconds or liquefy hard fruits and vegetables into juices and smoothies.
But what if you could also use your blender to make hot soups and sauces, rendering mealtime a breeze? With the Foodi Blender's precision 800-watt heating element, you can cook ingredients and form flavor. Different from rival blenders that use friction heat to warm ingredients, the Ninja Foodi Blender delivers precise heat and can bring liquids to a boil within minutes.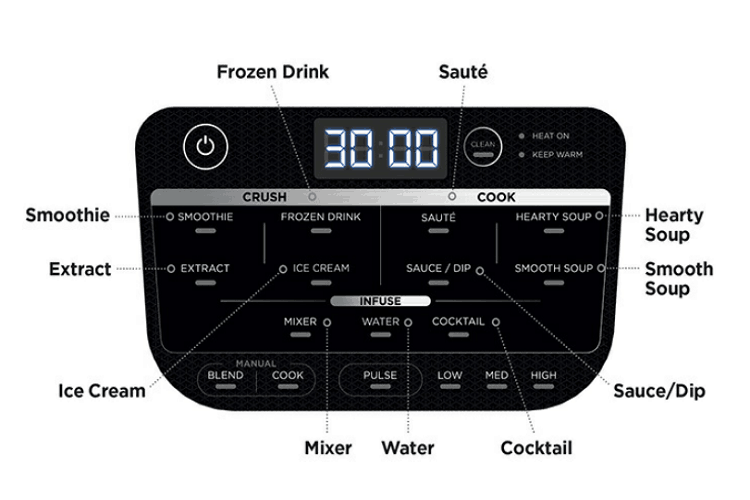 Buy: Ninja Foodi Cold & Hot Blender at Amazon
You can also infuse natural flavors for handcraft cocktails, flavored waters, and concentrated mixers with the Ninja Foodi Blender's precision heating element. You can also make naturally infused alcohol within minutes not weeks.
The Ninja blender has multiple features at your fingertips, the Foodi will help unlock your creativity and elevate your favorite meals. It will quickly change your mind's perception of what a blender can do, bringing everything you expect from this kitchen appliance staple, and so much more!
Ninja Foodi Cold & Hot Blender can serve as a multi-purpose device. No other device can replace it. It is a durable appliance. All of its components are solidly made and assembled so this appliance would last for years in your house. You should surely buy it because it is all in one gadget. It works exceptionally well.
Most of the food is cooked well in time because it cooks faster than other appliances. It does an excellent job of blending cold drinks and making hot soups. It's a good option if you have a small kitchen. If you can accommodate it, your life will become easier.
Ninja Foodi Kitchen Appliance Reviews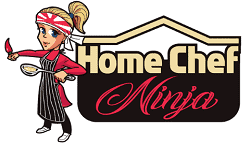 Best Buy Chops Up to $60 Off Instant Ace and Ninja Foodi Blenders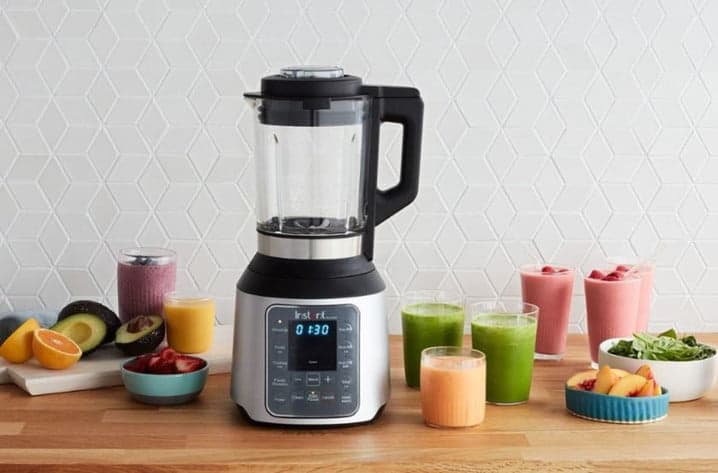 Given the coronavirus, our best line of defense is to keep us healthy, not just by maintaining proper hygiene, but also by eating a nutritious diet. Instead of filling yourself up with junk food, try homemade snacks. And if you just want something quick and easy, a blender comes in handy, especially as more models are now geared towards creating more than just refreshing smoothies or frozen margaritas. You can shred some dips, baby food, nuts or coffee beans, and even make hot soup. Two feature-rich blenders to help you do this are Instant Ace Nova and Ninja Foodi Cold and Hot. Selling Best Buy makes meal prep more convenient and allows you to keep up to $ 60 in the bank.
Instant Ace Nova Mixer

– $ 60 ($ 60 off)

The Instant brand is all about giving you the best bang for your buck. The Instant Pot is the fanciest multicooker you can find, and the Instant Ace Nova Blender is just as multifunctional for hot and cold blending. It has 10 speeds for custom blending with eight smart programs to help you create silky smoothies, crushed ice, frozen desserts, homemade milk (nut / oat / soy / rice), purees and even soup / stew with the built-in To support the program. in the heating element. It also has an automatic heating function that allows you to keep food hot for up to two hours. You can mix your food manually at low, medium and high speed or with a pulsating pulse to activate short power surges for 48 seconds.

The Instant Ace Nova Mixer is sure to be a versatile kitchen helper that can cook food, while the touch-sensitive controls guarantee ease of use. Its 1,100 watt motor and eight hardened stainless steel blades are ideal for pulverizing or liquefying soft to hard ingredients in seconds, be it ice cream, whole fruits or seeds. You also get the patented three-in-one tamper that allows you to push food down without hitting the blades, so you can always achieve even consistencies.

Since you can pour just about anything straight into a cup or bowl, the hassle of cleaning it up is the least of a problem for you. The 56-ounce tempered glass jug has enough capacity for more than a few servings and shouldn't require as much scrubbing. You simply fill the jug with water and a drop of soap, then count on the pulse / clean button to remove most of the food debris. The blades are not removable, so you may need to use the cleaning brush from time to time. The motor base can be wiped while the dishwasher can take care of the lid, manipulation and measuring cup. If you typically retail for $ 120, you don't want to miss the chance to get the Instant Ace Nova Blender for half the price of just $ 60 at Best Buy.
Ninja Foodi cold and hot mixer

– $ 120 ($ 40 off)
The HB152 from Ninja Foodi is ready for you to create a variety of cold and hot preparations. It emerges from the Instant Ace Nova with a 1,400 watt motor and works hand in hand with its stainless steel blades to blast through anything. You can crush ice and get maximum nutrient extraction by breaking down frozen or whole fruits and vegetables. It also has an 800 watt heating element that will help add flavor even as it helps with cleaning its 64 ounce container.
From refreshing drinks and wickedly delicious ice creams or sorbets to hearty soups and delicious dips and sauces, this Ninja Foodi mixer offers 12 Auto-IQ programs. A push of a button is enough to satisfy your cravings. And if you want things to be done your way, you can switch between six manual modes for mixing and cooking, or choose between three variable speeds for low, medium and high. It also has a pulse function if you are aiming for chunky salsas. You also get a manipulation that allows you to gently push the ingredients towards the blades for the most even mixing result possible.
Please note that the container of this Ninja Foodi must not be immersed in water, which also means that it is not dishwasher safe. But it has the ability to purify itself. A one-touch program mixes water and detergent together and brings it to a boil. And since the jug is made of high-quality non-stick glass, you won't have any problems with leftovers, even if you've just melted sticky chocolate or cheesy fondues. A quick under-the-sink flush is all you need to do at most.
Mix or cook with the Ninja Foodi HB152 while you get it at Best Buy for just $ 120 instead of the usual $ 160.
Are you looking for more ways to expand your kitchen arsenal? Search our curated listings page for the latest bargains on juicers, blenders, coffee makers, indoor grills, convection ovens, air fryers, and more.
We strive to help our readers find the best deals on quality products and services, and we carefully and independently select what we cover. The prices, details and availability of the products and offers in this post are subject to change at any time. Make sure they are still valid before making a purchase.
Digital Trends may receive commissions on products purchased through our links. This supports the work we do for our readers.
Editor's recommendations
Ninja Foodie Power Nutri Duo Smoothie Bowl and Blender SmartTorque AutoIQ Review and Demo (2021)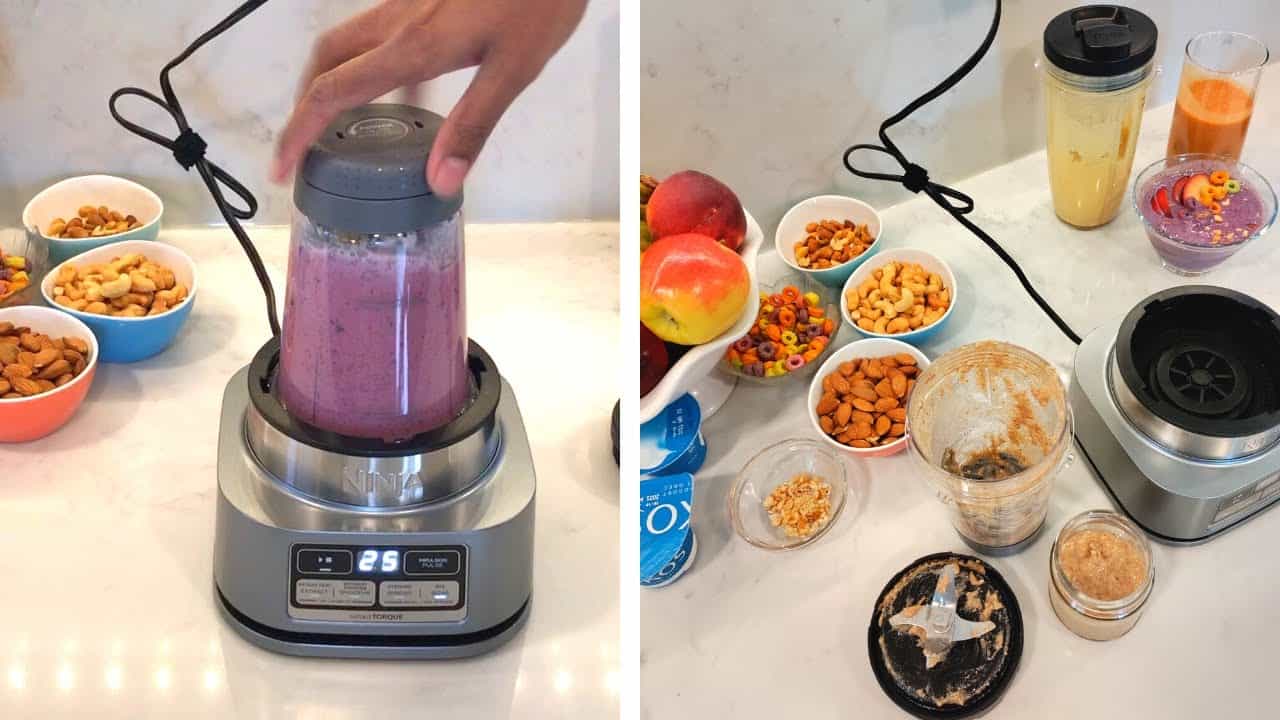 In this video, I am reviewing and testing out the Ninja Foodie Power Nutri Duo Smoothie Bowl and Blender. I'll be testing out all four Auto IQ Programs by making a smoothie bowl, smoothie drinks, almond nut butter spread, and the fruit juice extract.
If you want to check out how much one of these would cost or what the exact specifications are you can check it out using the affiliate link:
Ninja Foodi Smoothie Bowl Maker and Nutrient Extractor with smartTORQUE and 4 Auto-iQ Presets.
The Ninja Nutri Power Duo comes with a smoothie bowl and 2 smoothie cups and has hybrid edge blades, auto IQ programs, and comes with built-in smart torque technology.
The Power Smoothie Bowl maker is great for turning frozen fruits and vegetables into great-tasting smoothie bowls, which you can top with your favorite toppings which can include fruits, nuts, cereals, or whatever creations you can come up with!
You can use the Ninja Power Smoothie blender to make great smoothie drinks for kids and even for yourself, and I am excited to start using this once the summer weather comes around.
The Extract Auto-IQ program on the Ninja Power Nutri Blender can be used to extract all the necessary nutrients from fruits and vegetables that have skins on them or for those essential green leafy vegetables like spinach, kale, etc.
You can also create your own homemade nut butters, using roasted nuts of any kind, you will need to run the Auto IQ program a couple of times to get the desired consistency and smoothness.
Please be sure to SUBSCRIBE for more Tutorials, Reviews, Tips & Tricks. Subscribing is FREE, so go ahead and click here:
*******************************************************************
Filming equipment owned and used for various videos:
Tripod – Flexible, Camera, Phone, 360°Ball Head, 12″ Lightweight Octopus
Tripod – (Long Arm, Overhead, Stand Mount, Adjustable)
Tripod – AmazonBasics 60-Inch Lightweight with Bag
Professional Grade Lavalier Lapel Microphone – Easy Clip-On
2-Head Continuous Studio Lighting Kit
Apple iPhone 7 Plus
Apple MacBook Air
*******************************************************************
DISCLAIMER: Links included in this description might be affiliate links. If you purchase a product or service with the links that I provide I may receive a small commission. There is NO ADDITIONAL charge for you! Thank you for supporting Meem Reviews, Tips and Tricks so I can continue to provide you with free, honest reviews, tips and tutorials!
Music:
#ninjafoodie
#smoothie
#smoothiebowls
#homemadenutbutter
Blender | Easy cleaning (Ninja® Foodi™ Cold & Hot Blender)
Even the stickiest messes are simple to scrub within the Ninja® Foodi™ Cold & Hot Blender. That's as a result of it has a devoted cleaning program that makes use of a mix of warmth and a pulsing sample to scrub stuck-on messes with ease. Simply add some water, just a few drops of cleaning soap, hit the clear program, and stroll away. When this system is finished, simply give your glass pitcher a fast rinse.
Would you employ the cleaning program? Let us know and remember to subscribe.